What's the Purpose of Ceramic Coating for Cars?
Ceramic Car Coating in Ottawa
The surface of every car is covered with a base coat of paint, a primer, and a clear coat to protect the original paint job. A ceramic coating is applied overtop of the clear coat to provide a very thin, transparent, and invisible layer of additional protection.
A ceramic coating helps seal the pores on your car's paint to create a hydrophobic layer that's also highly UV, scratch, and heat resistant. This layer of protection is chemically bonded with your car paint on a molecular level. It does not wash away or break down and will even increase the shine of your car.
We believe in using only the best products in our shop, which is why we are accredited Gtechniq detailers, allowing us to offer manufacturer, warranty-backed performance protection up to 9 years. We install ceramic coating in Ottawa for luxury vehicles, sports cars, pick up trucks, SUVs, and more!
9 YEAR
Our 9 year ceramic coating package provides the best paint protection available on the market; keeping your vehicle looking glossy and new, prolonging the life of your paint. Compared to standard ceramic paint coatings, Gtechniq Crystal Serum Ultra forms a thick coating that greatly reduces surface hazing as well as protecting from swirl marks, extreme heat changes, bird droppings and even the strongest wash chemicals. 
SERVICE HIGHLIGHTS
1 layer of Gtechniq Crystal Serum Ultra & C5 Wheel Armour
One-step polish, removing minor imperfections & blemishes from exterior
Paint decontamination, helping to remove road debris & brake dust buildup
Includes a professional hand wash
Complementary loaner vehicle available
Complete with a 9 year Gtechniq Performance Warranty
Car | starting at $1,800
SUV | starting at $2,000 
*dark coloured & XL vehicles are subject to additional surcharges depending on existing paint quality
5 YEAR
2 YEAR
Please note that the condition of every vehicle varies, therefore we thoroughly inspect each and provide a final service quote prior to commencing any service.
All prices listed herein are subject to change and do not include taxes. Additional charges may apply for vomit, feces, and bodily fluid removal (starting at $150).
We require that all personal and valuable belongings are removed prior to services as we are not responsible for any lost items.
Service times may vary.
The Benefits of a Ceramic Coating
Why Get a Ceramic Coating For Your Vehicle?
There are several benefits of getting a professionally installed ceramic coating for your vehicle, including:
Keep Your Vehicle Cleaner for Longer – A ceramic coating creates a hydrophobic surface that helps repel dirt, mud, and grime.
Enhance Your Vehicle's Appearance – You can make your paint job pop with a glossy looking finish when you get a ceramic coating.
Add a Layer of Protection – Protect your vehicle from UV damage, oxidation, and scratches with high-quality ceramic coating.
It's a Long-Term Solution – Ceramic coating don't wash away or break down like traditional wax or sealants. You can enjoy the benefits of a ceramic coating for up to 9 years!
Professionalism
We have been emersed in the auto-
detailing industry since 2004, so we have
every confidence that we can provide our
customers with world-class service in every
area. With our professional approach, you
can rest easy knowing you will get exactly
what you need from our team of certified
autocare experts.
CUSTOMER
CONVENIENCE &
SATISFACTION
Our team is here to make your autocare
experience simple & positive. When you
return to pick up your vehicle, we complete
a walk-through of your service to ensure
the upmost satisfaction in our work. We're
not happy unless you're happy. We also
provide a loaner vehicle for our Ceramic
Coating & PPF services so you can continue
on with your day, hassle-free.
Pride
& Passion
Each one of our team members has a
serious passion for the automotive
industry. We believe this shines through
in our work on each and every vehicle,
no matter the year, make or model. Our
pride in the final product ensures you
will receive each service to the highest
of standards and drive away happily.
Gtechniq Vehicle Paint Protection
Advanced Automotive Coatings
Gtechniq is a one of the leading providers of Ceramic Vehicle Coatings. They create multi-layered clear liquid nano ceramic coatings that provide permanent paint protection. It creates a durable, rigid, and flexible glass shield, Gtechniq can best be described as an additional clear coat, with three times the hardness & self-cleaning properties.
With significant advancements in nano-technology paint protection methods, ceramic coatings have emerged as the highest-quality option. Gtechniq's multi-layer application of liquid nanoceramic coating results in a permanent glass shield on your vehicle's paint. Once cured, this shield eliminates the need for waxing throughout the coating's lifespan.
For additional information on Gtechniq's range of ceramic coatings and their benefits, please read our Blog: What is Ceramic Vehicle Paint Protection?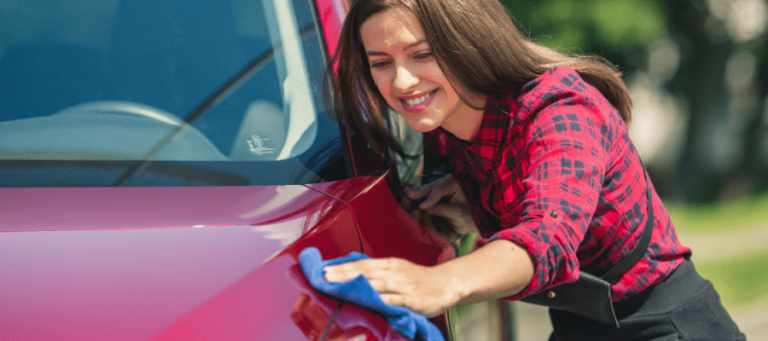 Frequently Asked Questions